IMP Aerospace, an operating unit of IMP Aerospace & Defence, is a leading Canadian aerospace company trusted by operators for its engineering and maintenance expertise in domestic and international military, government, original equipment manufacturers, and commercial environments.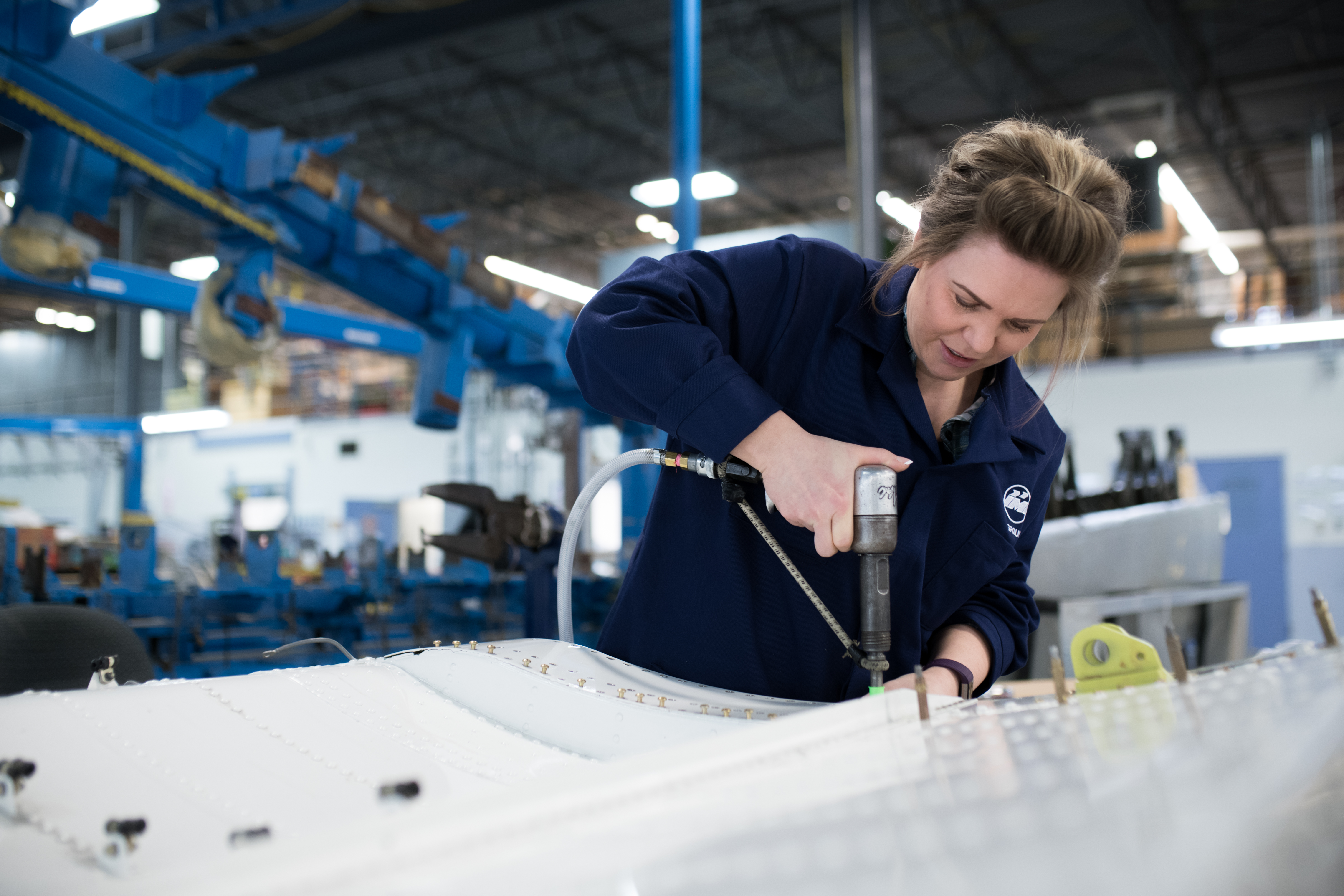 Mission & Vision
Our Mission
We are an engineering and aerospace company that provides a full range of technical solutions and specializes in military applications.
Our Vision
IMP Aerospace strives to be an exceptional service provider committed to customer satisfaction and growth through operational excellence, employee engagement, and diversification.
Our Facilities
Headquartered in Enfield, NS at the Halifax Stanfield International Airport, IMP Aerospace boasts a 300,000 square foot campus consisting of 7 dedicated hangers and buildings, designed, built, and equipped to accommodate a variety of military and commercial aircraft and manufacturing services.
The facility's built-in efficiencies include:
Hangar floor computers for quick access to technical data and parts ordering
Automated tool and part delivery to the shop floor
Bar-coded time and materiel management system
Vending machines that allocate consumables to each job
Overhead cranes for easy removal of engines, tails, and stabilizers
Support shops

avionics,
electronics,
machine shop,
structures,
paint shop,

Component repair & overhaul
Conveniently located on the East Coast of Canada, our location provides easy access to not only the central North American and Eastern seaboard but also the European markets as well.
Along with our headquarters in Enfield, IMP Aerospace has satellite operations in Trenton, ON, on the Canadian Forces Base, allowing us to provide the Department of National Defence (DND) with on-site support for Canada's fleet of Super Hercules C-130J and CT114 Tutors, as well as an office located in Ottawa, ON, which is used as a business development and customer relations office.