As one of Canada's largest DND Accredited Maintenance Organizations (AMO) and industry leaders in fleet-wide maintenance support, IMP Aerospace provides comprehensive nose-to-tail maintenance services for a range of aircraft platforms.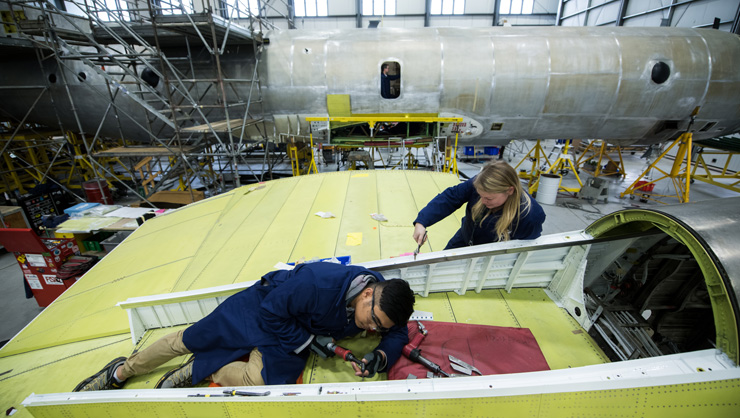 IMP Aerospace offers world-leading Maintenance, Repair, and Overhaul (MRO) services to operators of a wide variety of military and commercial aircraft. With millions of maintenance and modification hours spent on both fixed and rotary wing aircraft, IMP excels at ensuring our customers benefit from our drive to keep their aircraft availability front and centre.
Our aircraft MRO services include:
Heavy Maintenance
Operational support
Fly-in & AOG repairs
IMP Aerospace is renowned for strong project and fleet management services, as well as the ability to provide low-risk, cost-effective MRO solutions designed to meet our customers' needs. Our industry-leading MRO services deliver high-quality products with a low cost and time commitment for our customers, allowing us to consistently deliver quality at an affordable price.