Managed Technical Manuals for Today and Tomorrow
IMP Aerospace's Technical Publications group adheres to both commercial and military specifications, produces technical maintenance manuals for the Canadian Department of National Defence (DND) and other customers within a Publications Management and Publishing Services (PMPS) environment.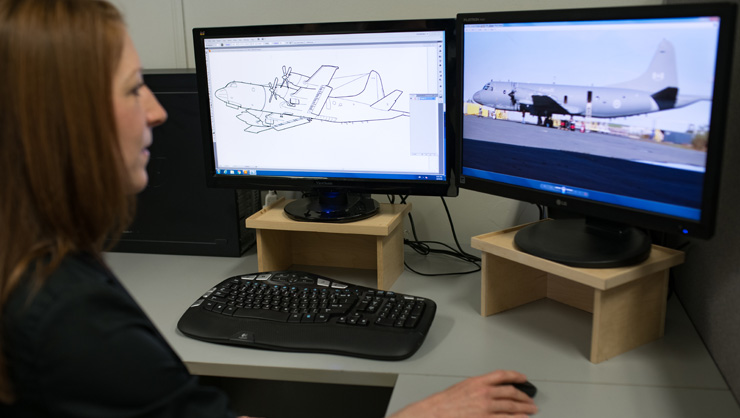 Through documenting 8 separate aircraft fleets, our Technical Publications group produces thousands of hard-copy and Interactive Electronic Technical Publications (IETP) pages annually. Working in a S1000D™ environment, Technical Publications has put IMP Aerospace at the forefront of electronic maintenance publications.
Our full-service publishing solutions include:
Revision and Translation services for both commercial and military manuals.
Traditional Publications Management Services to update and republish DND and commercial technical publications to specifications.
Electronic Publications Management Services in both IETM and IETP formats
SGML/XML conversion projects.
Technical Illustrations.