IMP Aerospace & Defence Principal Canadian Subcontractor for Leonardo's CMLU Project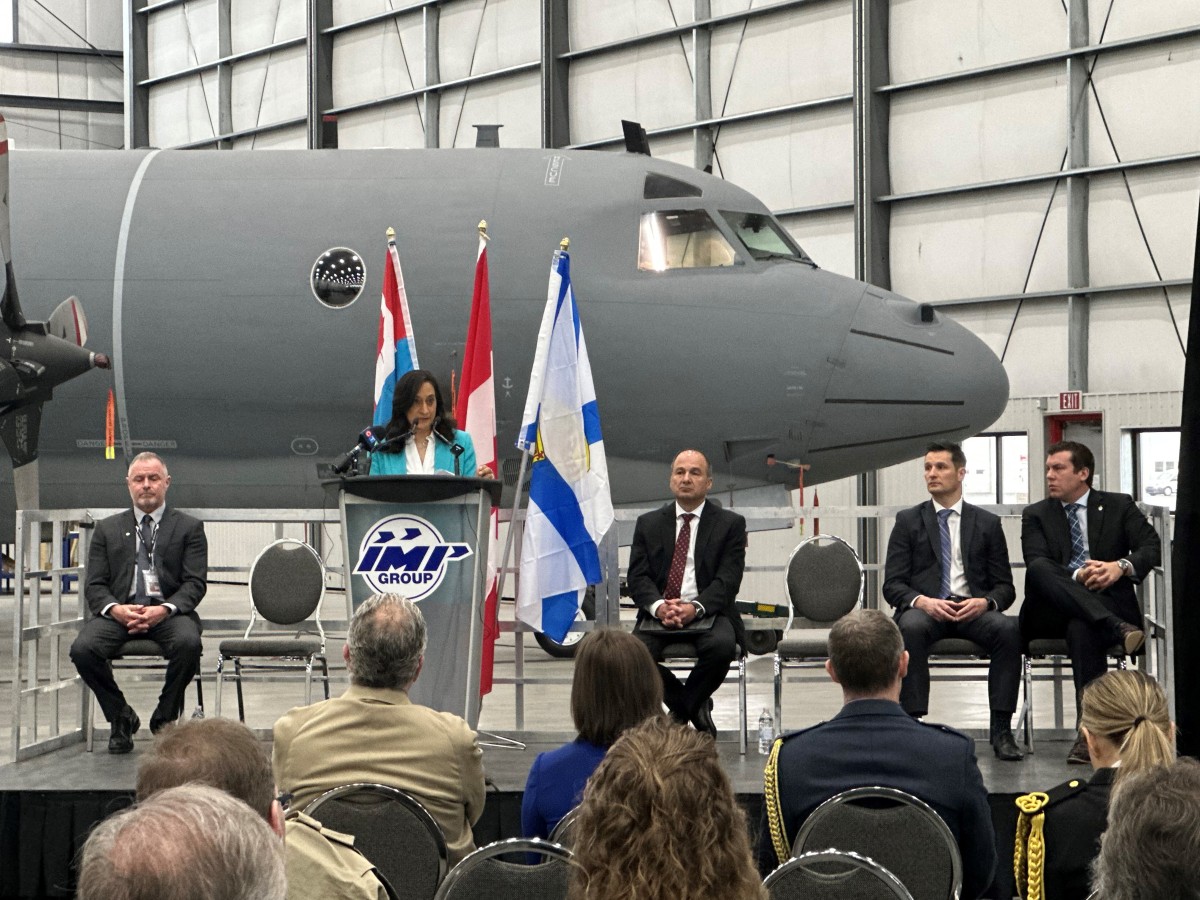 April 27, 2023, Halifax, Nova Scotia, Canada–The Minister of National Defence, the Honourable Anita Anand, visited IMP Aerospace & Defence's Halifax facility to announce that the company had received a major subcontract for the Cormorant Mid-Life Upgrade (CMLU) Project.
The $1.168 billion prime contract was awarded to Leonardo U.K. Ltd. in December 2022. As the principal subcontractor, IMP will upgrade 13 of the existing CH-149 Cormorants, with Leonardo building an additional three aircraft to increase the fleet size to 16.
This contract has the potential to create and sustain 650 jobs annually for both local industry and companies across Canada.
IMP Aerospace & Defence has provided all aspects of support to Canada's fleet of Cormorant Search and Rescue (SAR) CH-149 helicopters for over twenty years. Canada's CH-149 fleet achieves a higher-flying rate and carries out longer duration Search and Rescue missions to more remote locations than any other EH/AW101 operator.
The CMLU project will upgrade the SAR helicopters to the newest standard, including digitally controlled engines with increased power, new glass cockpits, wireless in-cabin communications, and the latest technology available for SAR sensors. These upgrades will quicken SAR missions, resulting in a more-efficient rescue process.
"This contract award acknowledges our unique experience with the CH-149 and our vital role in its sustainment both now and into the future. Our partnership with Canada and Leonardo ensures uninterrupted world-leading SAR availability during the CMLU program and the transition to the next-generation Cormorant fleet," commented David Gossen, President of IMP Aerospace & Defence.
For Media Enquiries:
Emily McRae
IMP Aerospace & Defence
(902) 873-2250